GPF Metals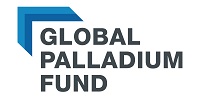 GPF Metals
GPF Metals is the issuer of the Global Palladium Fund range of Exchange Traded Commodities (GPF ETCs). This range of innovative products designed to track the performance of six metals which have all been sustainably sourced. These metals are vital for the transition to a net zero carbon economy.
GPF ETCs are linked to six specific metals - Gold, Silver, Platinum, Palladium, Nickel and Copper – due to their importance in the transition from consumption of fossil fuels to sustainable energy resources. From Solar Energy to Electric Vehicles, each metal will see steadily increasing demand in the coming years as they are used increasingly in critical emerging technologies.
As well as supporting the UN Sustainability Goals as outlined by the UN 2030 Agenda, GPF is committed to adhering to the specifications as outlined by the LBMA, LPPM and LME. Precious metals are held in secure vaults in London and Zurich, and base metals in Rotterdam in LME-authorised warehouses.
The six metals themselves will come to define global markets over the years to come, and GPF is committed to offering investors easy access to these exciting trends.
Address
2nd Floor, Block 5
Irish Life Centre
Abbey Street Lower
Dublin 1, Ireland
Additional Information